Genius or not? Elon Musk Sold 15k flamethrowers.
Time to read: 2 min 34 seconds
The News:
On Saturday, January 27th, Elon Musk and The Boring Company released flamethrowers for pre-order with a $500 price tag.
Background:
If you aren't already aware, Elon is CEO at The Boring Company, which he created to build underground tunnel systems to improve city transportation problems. And who knows what his ultimate long-term plan with The Boring Company is - he probably has something up his sleeve!
The Boring Company website where you can pre-order the flamethrower: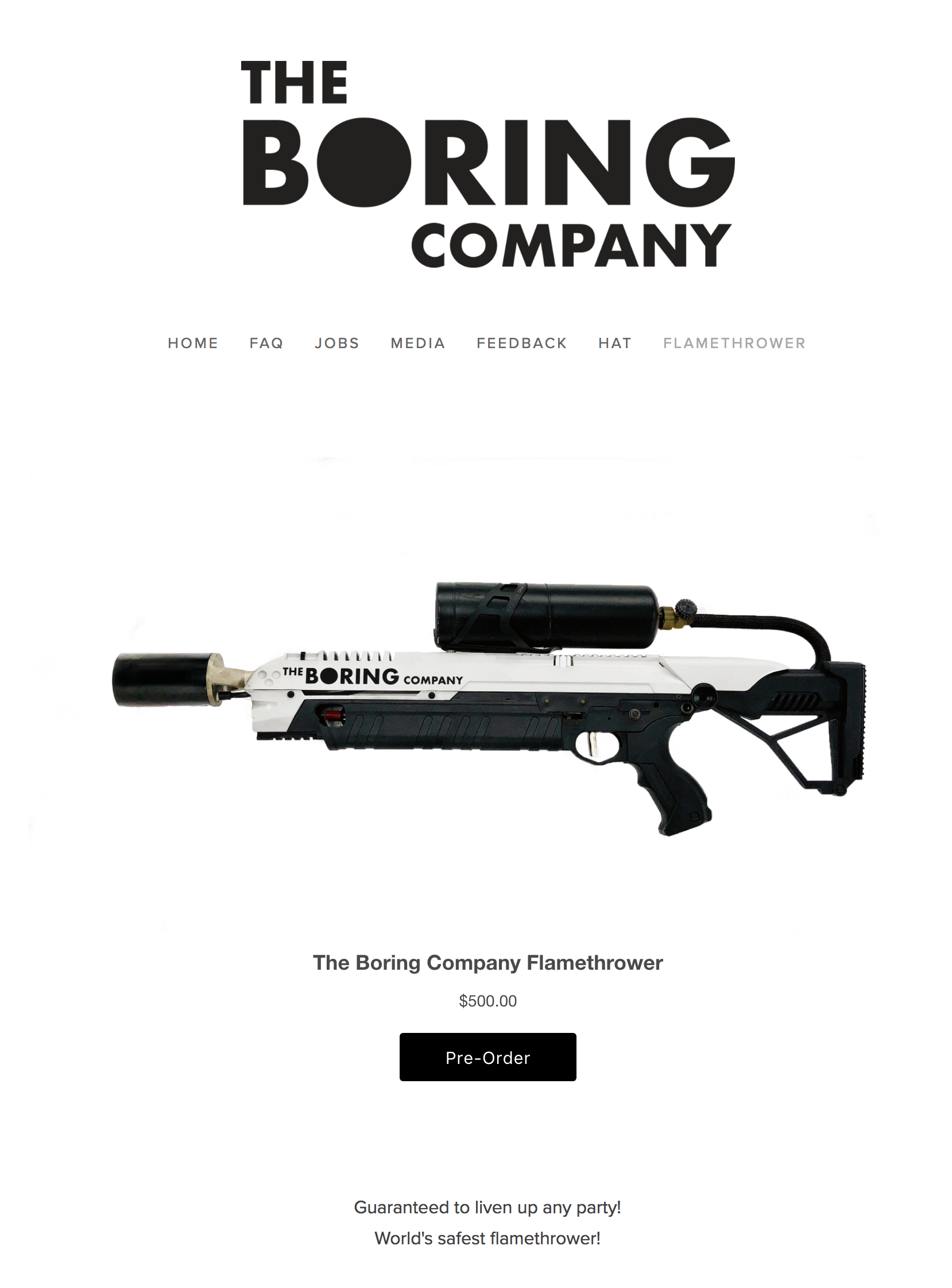 The Boring Company
Timeline - How it all went down:
1) Elon made a grand announcement of the Flamethrower on Twitter:

2) Elon posted an instagram with the caption "Great for roasting nuts":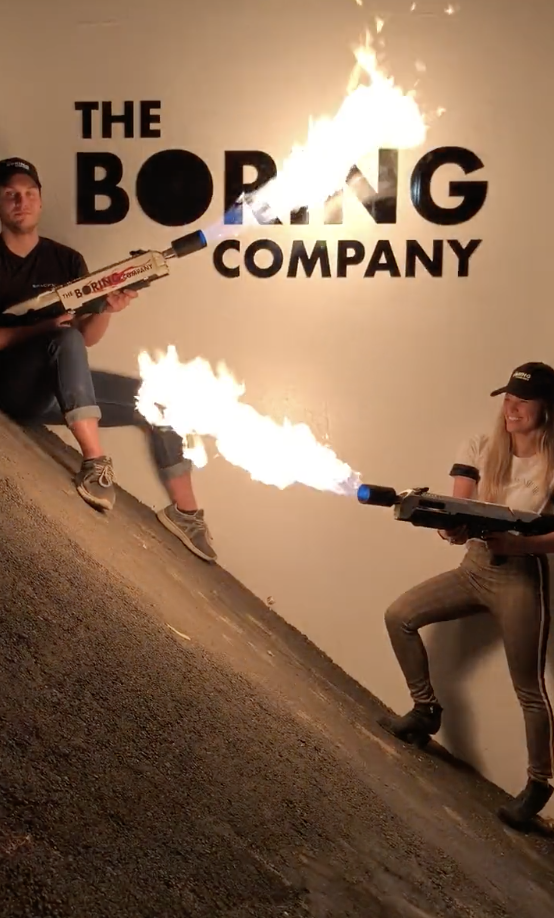 Watch it here
3) Elon posted an Instagram video of him trying out the flamethrower: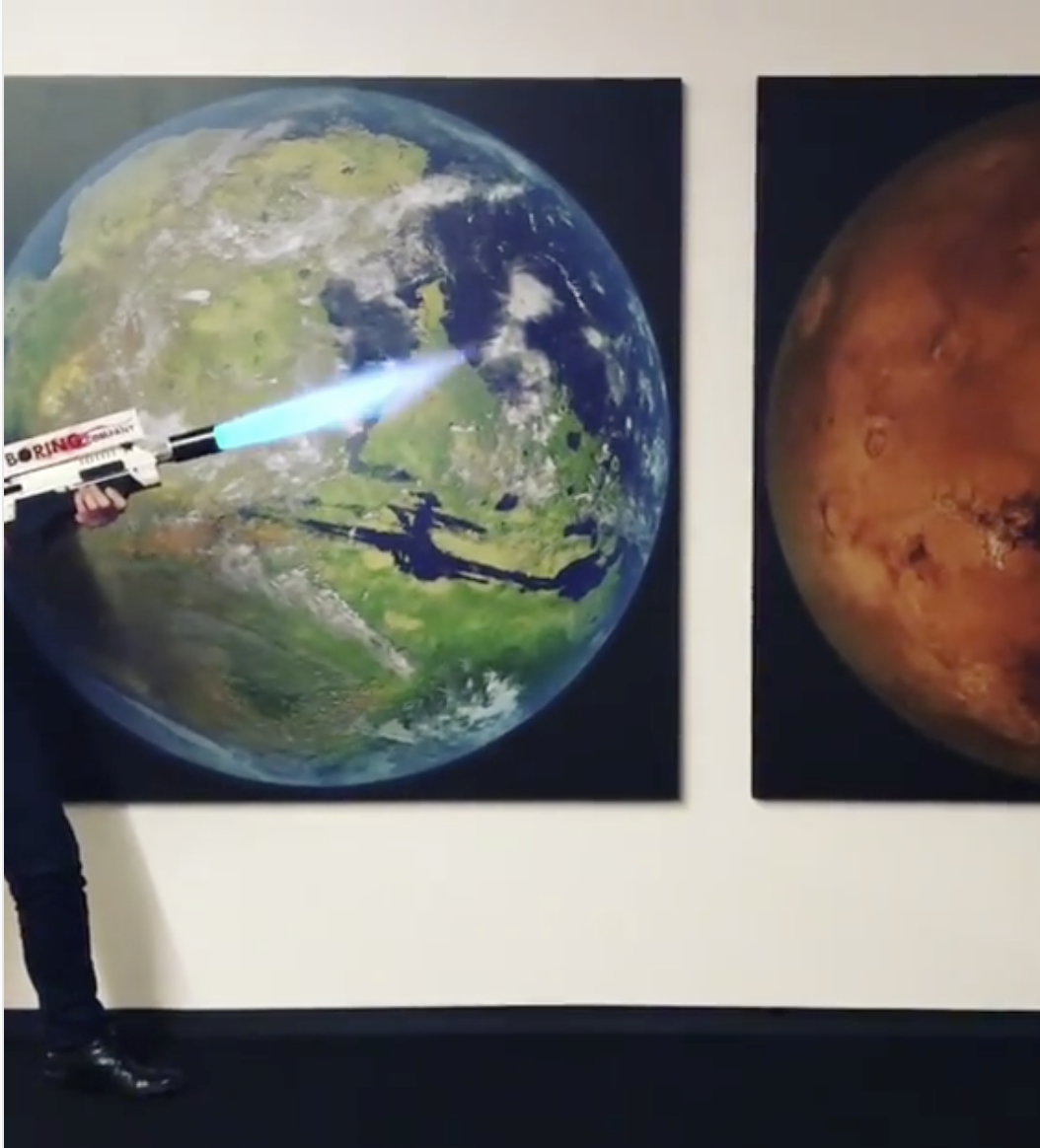 He sure seems happy!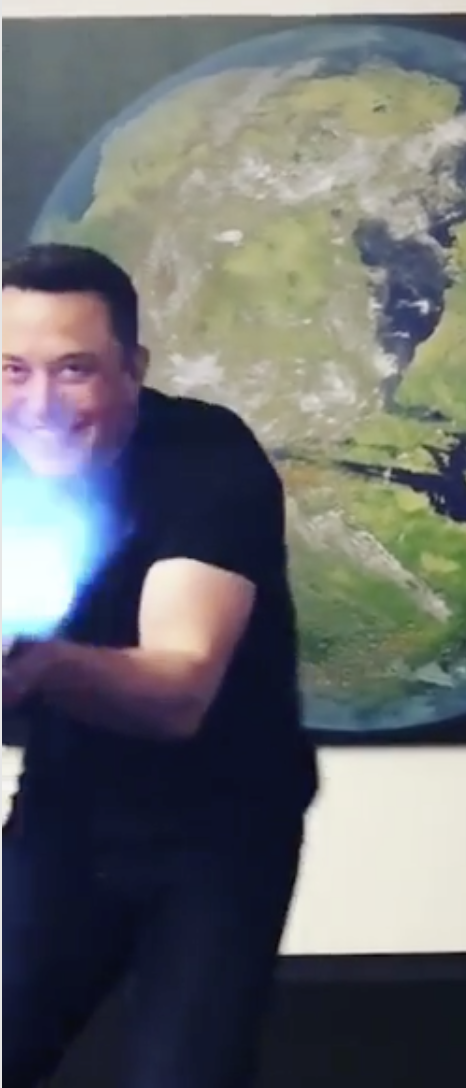 Watch it here
4) Elon tweeted his flamethrower is a solution for the zombie apocalypse: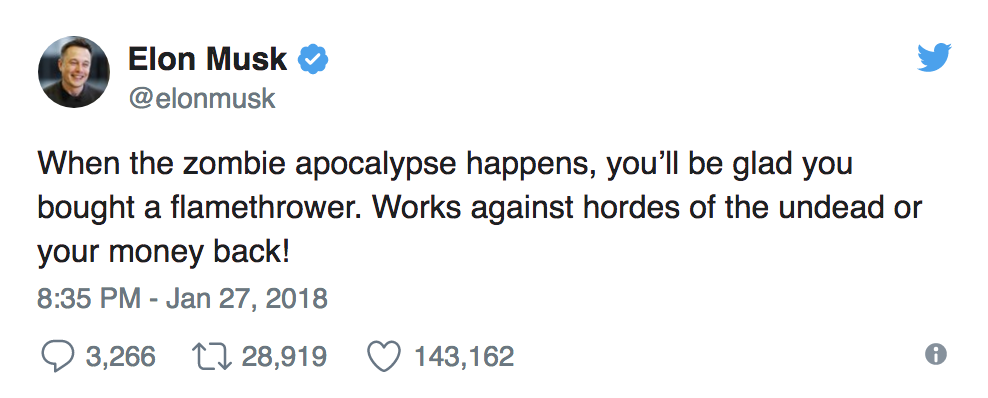 5) Elon humorously updated his Twitter info: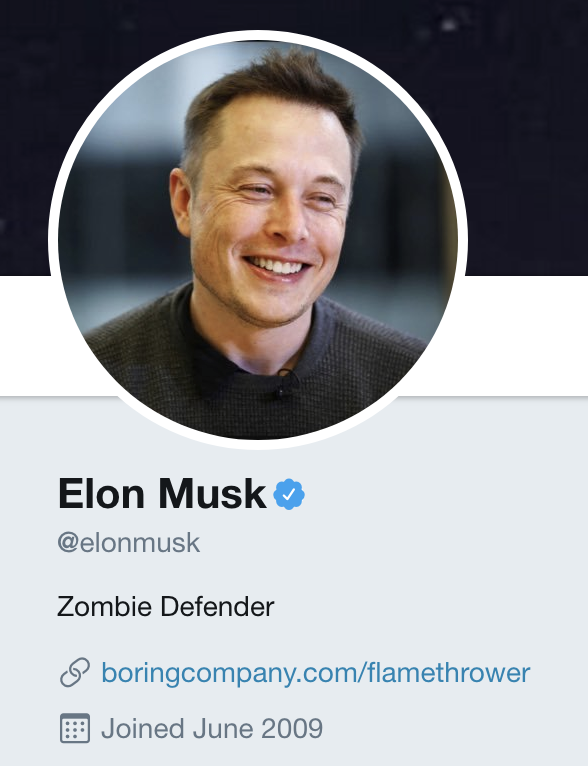 6) 1,000 flamethrowers sold in a few hours:

7) 10,000 flamethrowers sold in 2 days:

8) Outraged California politician aims to ban Musk's flamethrower sales:


Summary of the press release for your convenience:
1) Miguel Santiago explains that Musk has begun selling flamethrowers.
2) Miguel touches on the fact that the California government has entrusted Musk and The Boring Company to alleviate traffic concern in LA but instead are selling flamethrowers, which is "a slap in the face".
3) Miguel gives Musk credit for his "genius" achievements with Paypal, Tesla, SpaceX, and Solar City.
4) Miguel starts to rip into Musk's plan to sell flamethrowers to people in California right after the most devastating forest fire in history, which caused ~ $1 billion in damage.
5) Miguel states his intentions of totally banning the sale of these flamethrowers in California.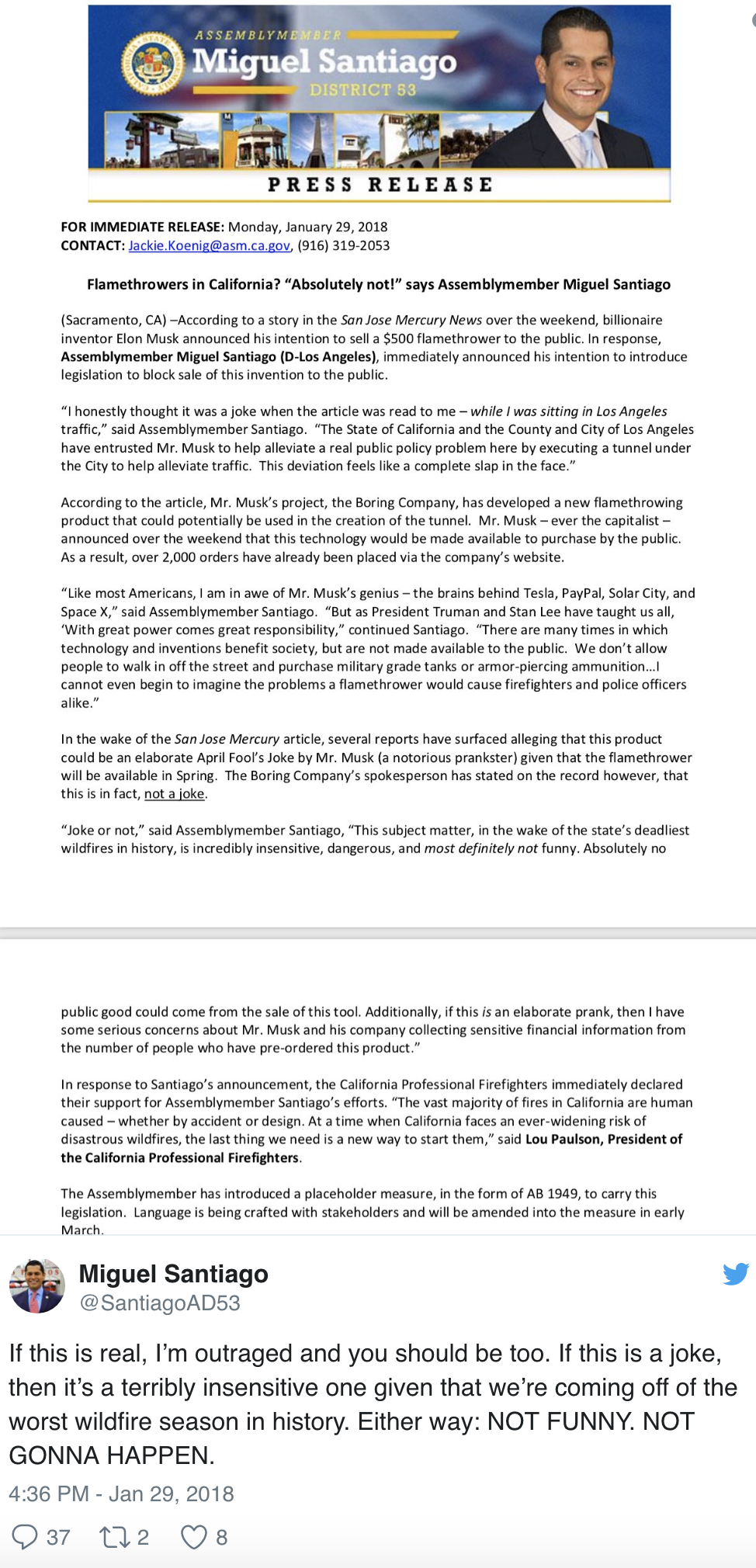 9) Musk continues selling flamethrowers and announcing the sales numbers on Twitter :

15,000 flamethrowers at $500 equals $7.5 million in revenue for The Boring Company. That's a lot of money for Musk to give up if the California government really cracks down.
How do you think this will play out?